An excellent way to encourage Guest Interaction with your SmartHost Show
The imagery with pithy messaging that appear briefly on SmartHost Show devices are called Home Cards. You can think of them as small billboards that randomly transition from one billboard to another on the device's display screen. Each Home Card will remain visible for 8 seconds. The number of times that a card will appear in rotation depends on the accumulative number of cards in rotation. The maximum number of cards that will appear in rotation, not including native information like weather, are 20 cards. The cards cover a myriad of topics and are managed by the Xplorie marketing and tech team.
There are three basic types of cards that will appear in rotation:
Local Activities
Operational
Event Driven
Sample Local Activities Card: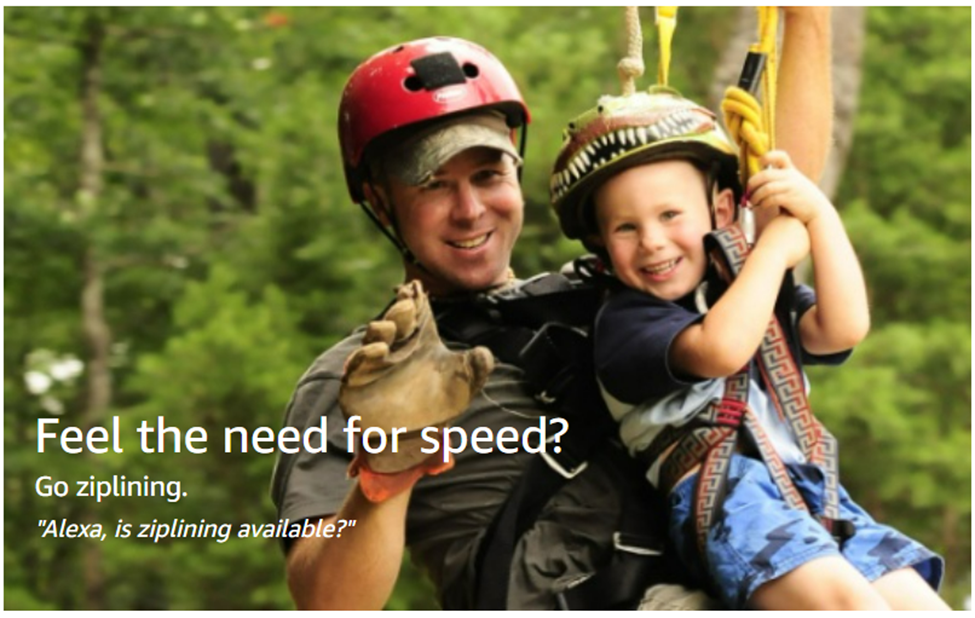 Sample Operational Card:

Sample Event Driven Card: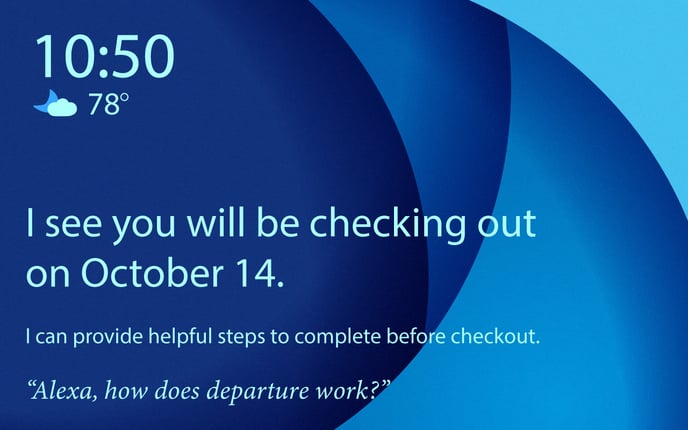 Event Driven Cards will appear in rotation based on a defined period for an "event" that triggers the card to move into rotation for a fixed period. Event driven cards can be enabled at the property level within the Calendar Interface tab.
Event driven cards include the following events:
When enabled, Departure Instructions appear 24 hours prior to check-out. They expire upon check-out for the applicable reservation.
When enabled, Orphan/Gap Night appear mid stay if the check-out date shows there is availability for the current guest to extend their stay. An Orphan/Gap Night card is offered x days prior to check-out based on preferences specified in Calendar Integration settings. They expire at check-out time for applicable reservation.
Notification card appears when the guest has a notification "message" available. They expire after notification is obtained by guest or at check-out time for the applicable reservation.
Welcome Cards appear during the first 24 hours of arrival. Welcome Cards can be updated and personalized in the Calendar Integration Settings.
All Calendar Integration preferences for event cards can be copied from a source property to additional properties via
Multi-Property Management
.