An easy way to copy custom content, communication and calendar integration preferences from one property to multiple properties.
Multi Property Management allows you to use a designated property as the template for other properties. You can select one, multiple or all features that you would like to duplicate.
To access Multi Property Management, go to the menu bar > Properties > Multi-Property Management.

Within the Multi-Property Management interface you will need to select a source property. After selecting the source property you will have the option to select various features individually or you can copy all features to designated properties.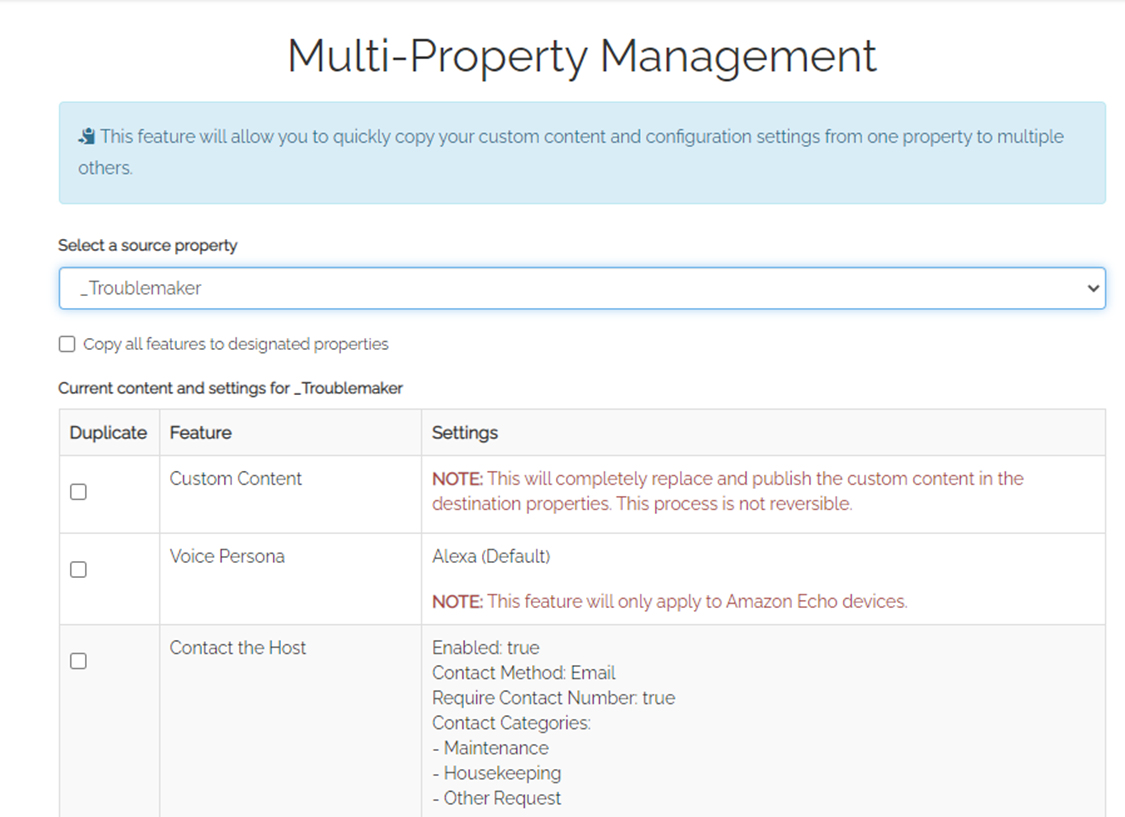 After selecting a source property, you have the option to choose as many destination properties as you would like to specify via property selection option at the bottom of the Multi-Property Management interface.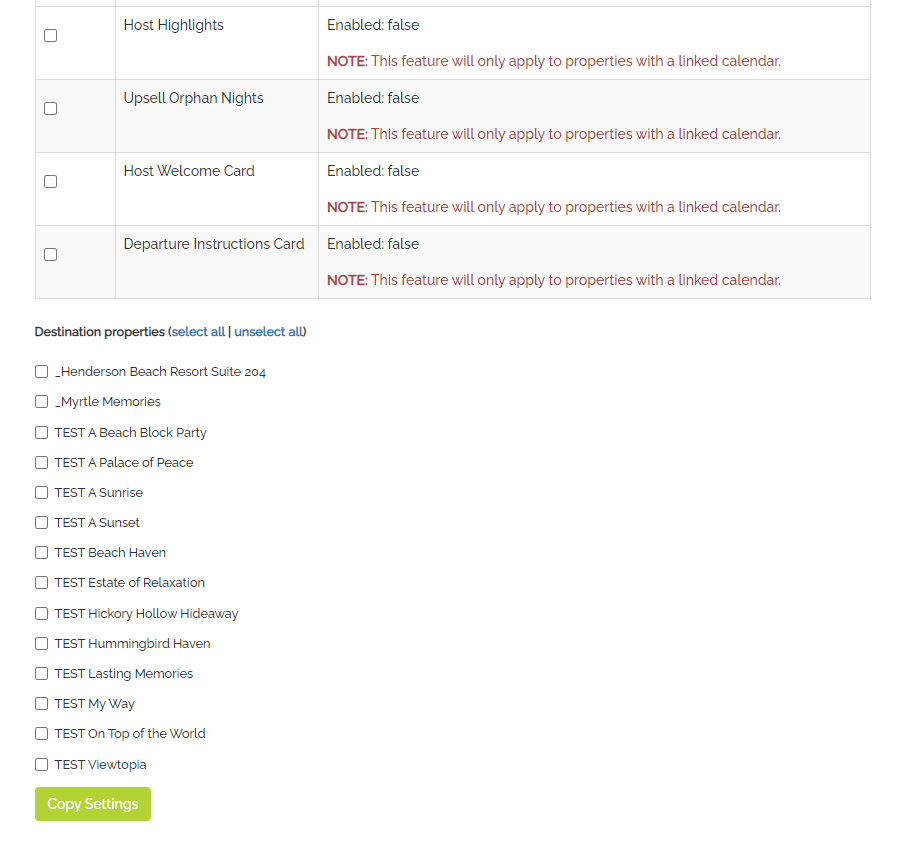 Keep in mind any features you select to copy from one property to others will override the existing features associated to destination properties.