Personalize your guest experience with SmartHost Calendar Integration
When you have an API feed with Xplorie, you can also enjoy the benefits of bringing your guest reservations and names into SmartHost. With Calendar Integration you have the option to enable personalized greetings, check-out reminders, and offer guests the ability to extend their stay, when available. Selecting which features you want to incorporate is customizable.
Where is Calendar Integration?
Calendar Integration is found at the property level > Calendar. Once you select your preferences you can use the Multi-Property Management tool to copy your preferences to other properties.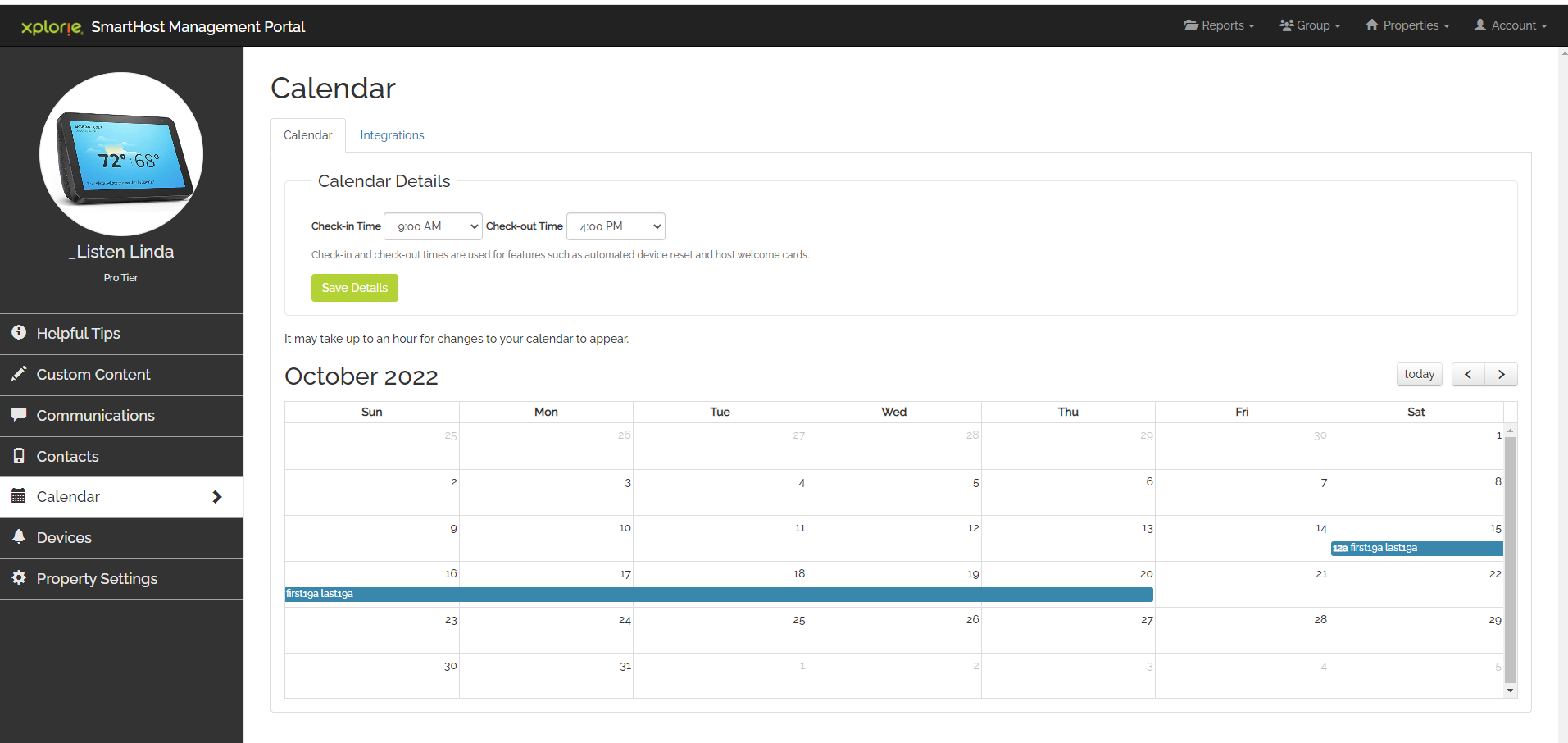 Within the visual calendar presentation, you need to select your check-in and check-out times. Additional Integration features are available for review when you the select Integrations Tab.
Integration Features Available:
Personalized Greeting
Host Welcome Message
Host Highlights
Check-out Reminders
Upsell Orphan Nights
Host Welcome Card (requires a Show Device)
Departure Instruction Card (requires a Show Device)
Checkout this helpful tutorial to walk you through Calendar Integration and all it has to offer.