SmartHost devices have special features to ensure upmost privacy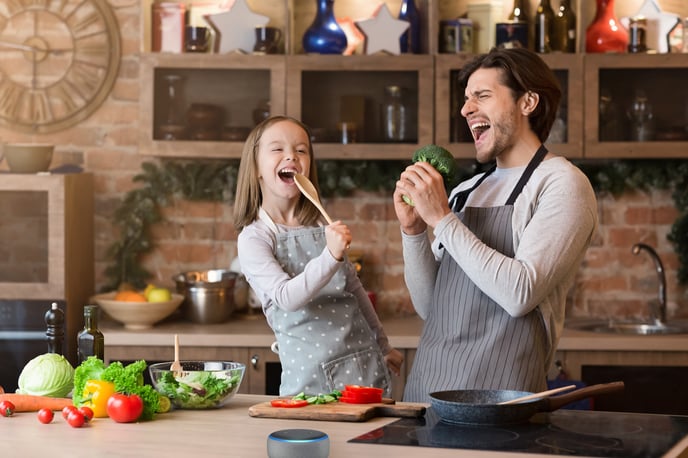 We take privacy seriously, as does Amazon. You and your guests will always be able to tell when Alexa is listening to a request because a blue light indicator will appear on the SmartHost Echo device. Think of the "On the Air" signs that light up in television studios during a broadcast. This indicator notifies you that the device has detected the wake word and Alexa is now processing your request.
The Wake Word
Think of the wake word as a verbal cue that opens the door to thousands of answers. Use the phrase, the door opens. Don't use the phrase, the door never opens. When you have a request for Alexa, you must first say the wake word "Alexa". Only after your Echo device detects the wake word will Alexa start listening to your request.
Hospitality Counts
Amazon's secure cloud is where audio is reanalyzed to verify the wake word was spoken. All interactions with Alexa are encrypted in transit throughout the process. However, due to SmartHost devices being designated by Amazon as Hospitality devices there is another layer of security. Any wake word and utterances spoken to trigger answers from Alexa devices, are purged from the system every 24 hours. Recording and transcripts of guest interactions are not maintained. They are erased.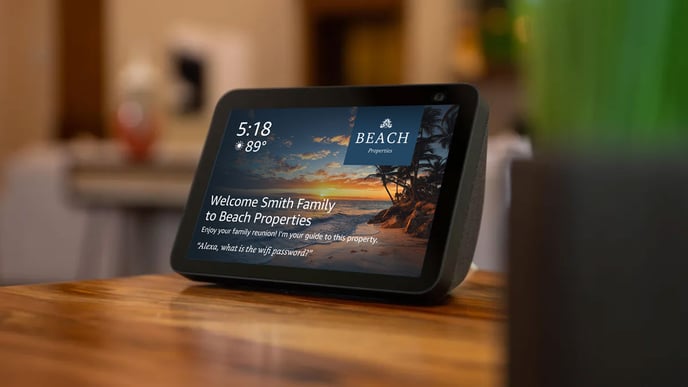 Camera Disabled
Again, due to SmartHost devices being designated by Amazon as a Hospitality device, Show devices do not have functioning cameras. The ability to make face calls, and other features available on retail devices with cameras, are disabled by Amazon for all SmartHost Show devices.