Send notifications to one or more of your guests.
Select one property and navigate to the communications tab on the right navigation.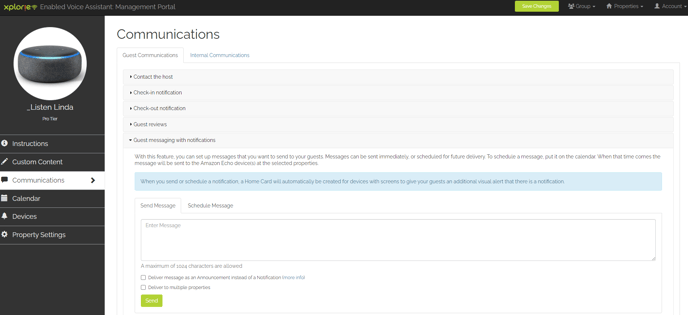 In communications, you will see the message window (show above).
To send a message to only the device/property you are on, create the message and hit send.
To send a message to more than one property, select the checkbox "Send message to multiple properties" (show below).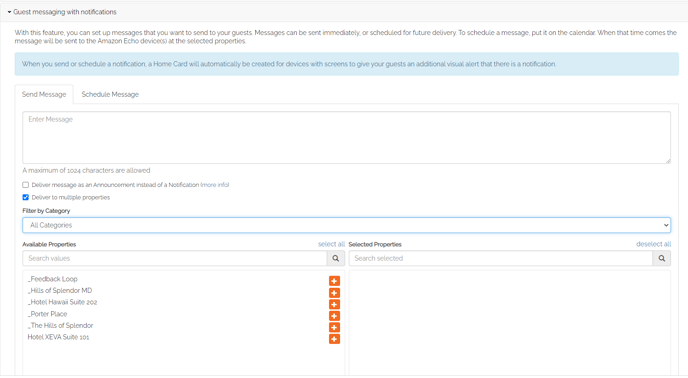 You can manually select properties, or use the filters to quickly filter by a group of properties. Select the properties to which you want to send a message by clicking on the plus icon to move the property to the right (selected properties) column.
Create your message and hit send and the message will go to the property you are on, as well as any property in the right column.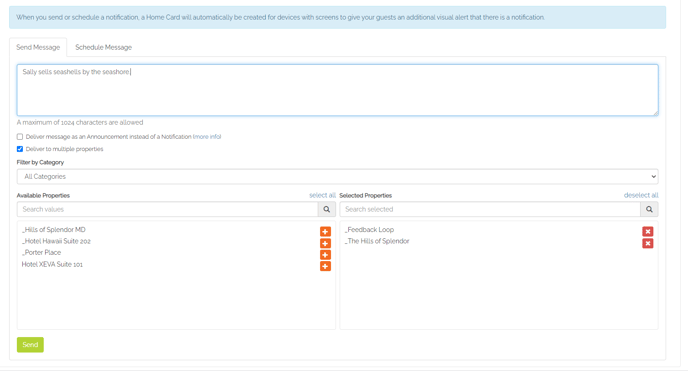 Do you have questions or need assistance?
Your client success team is here to help! Contact the team at clientsuccess@xplorie.com.