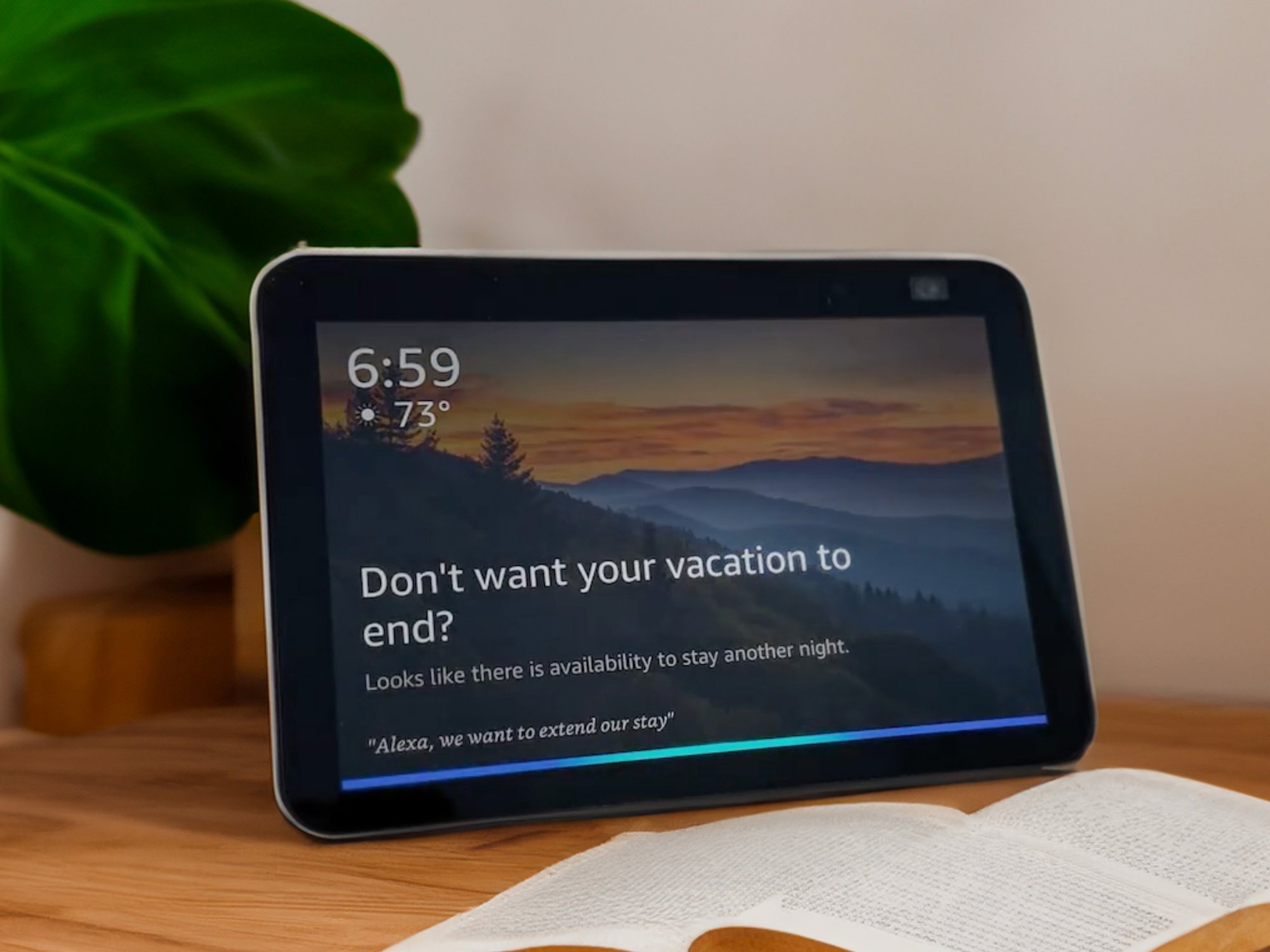 The smart way to build guest loyalty and grow your business.
Providing the ultimate guest experience just got a lot easier with SmartHost with Alexa: an in-unit, interactive digital guidebook built to delight your guests and showcase your hospitality brand – all while decreasing your operating costs.
From essential FAQs (think wifi password and trash collection day) to critical travel alerts, to curated activity recommendations, SmartHost presents it all in beautiful HD. Better yet, the content — tailored specifically for your guests — is created, uploaded, and updated for you by your partners at Xplorie.
Trusted by leading hospitality brands





Trusted by leading hospitality brands





Empower Your Guests, Free Up Your Staff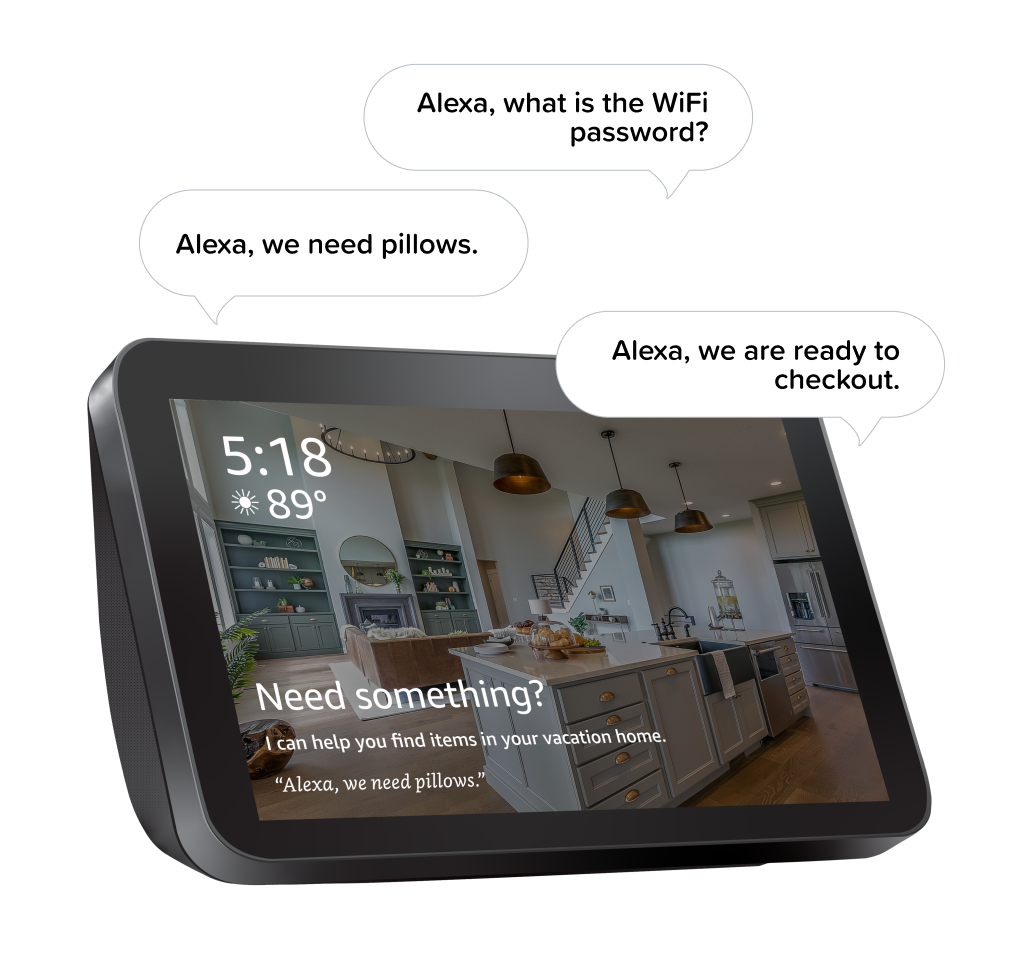 Decrease costs
Answer questions and requests
From providing answers to common questions to delivering weather alerts to recommending activities to assisting with checkout, SmartHost reduces guest friction and frees up your staff. Have an orphan night? SmartHost can offer your guests the opportunity to extend their stay – and increase your profitability.
Grow guest loyalty
Showcase your brand
When you combine technology with hospitality, you improve your guests' experience – and get repeat bookings. You can feature your brand with a custom welcome video and provide curated content – created and maintained by your Xplorie team – to help guests shape their ideal vacation.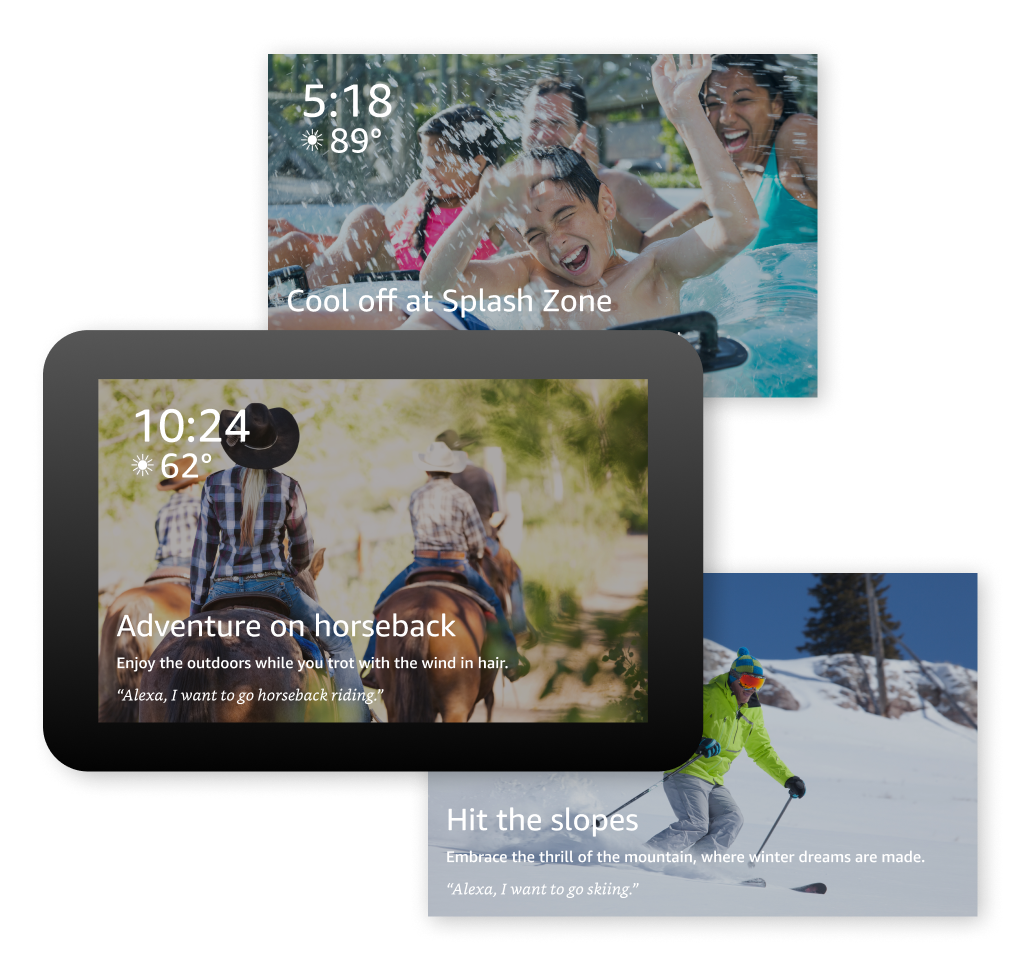 Inspire dream vacations
Bookable activities
SmartHost connects your guests to the best local activities, tours, and attractions. Regardless of your guests' preferences – whether they are looking for the area's best golf courses or the top activities for families – SmartHost has recommendations to share. And when your guests are ready to book, Xplorie's online booking and personable Destination Guides will make sure your guests are treated with the care they've come to expect from your brand.
Analyze and optimize
Detailed reporting
Learning what questions guests ask most frequently gives you the information you need to anticipate and address guests' needs – and therefore improve their experience. Optimization of your SmartHost content can be as specific as adding instructions for a tricky TV remote in a particular property, or as broad as adding information about area activities for a rainy day.
Familiar and safe
Designed for hospitality
Your guests will feel comfortable interacting with SmartHost's familiar voice-command Alexa interface (designed to listen for "Alexa" in order to generate a response). Plus, guests will feel safe knowing that SmartHost is designed with hotel-grade security to protect their privacy - cameras are disabled and no user data is stored on our in-unit devices.
"We reduced guest calls by more than 30% and made over $10,000 extra ROI in a single month with Xplorie's SmartHost."
- Johan Lourens, General Manager, Eden Crest Vacation Rentals, Inc.
Send a Personalized Welcome
Convey your brand of hospitality with a welcome message that addresses guests by name and personalizes their guest experience.
Provide Property Info & Answer Questions
Supply guests with property-specific instructions (like the WiFi password and how to operate the hot tub) as well as relevant neighborhood info (trash collection day).
Check Guest Sentiment
Gauge your guests' happiness shortly after check-in in order to proactively address issues and prevent potential negative reviews.
Recommend Curated Activities
Show guests curated local activities and other attractions they can book with Xplorie. Get specific – provide recommendations for the best activities for rainy days or best attractions for families.
Learn from Data
Knowing what questions guests ask most frequently gives you the information you need to improve answers, anticipate guest needs, and enhance guest experience.
Receive Service Requests
Guests can request services like cleaning or maintenance and even contact the service team directly.
Enable Direct Calling
Create voice contacts so that guests can ask Alexa to place direct calls – to make on-site restaurant reservations, to schedule spa treatments, or to extend their stay.
Assist Guest Checkout
Provide all the information necessary for checkout and let guests check out directly from the device.
Promote Extended Stays
Offer your guests the opportunity to extend their stay if availability (orphan nights) exists and rules are met.
Enhance Curated Content with AI
While the Xplorie team has hand-curated answers to 900 specific guest queries, SmartHost's AI content generator tool ensures that all guest questions are answered quickly and accurately.
Send Notifications & Alerts
Keep your guests informed by sharing updates relevant to a single property, road closures affecting specific neighborhoods, or even critical travel or weather alerts for your entire area or state.
Connect to Guest Phone to Play Music
It's easy for guests to play their favorite music – they can simply connect their mobile phone to SmartHost and use the device's speaker.
Build guest loyalty and grow your business with SmartHost.