How to use and request Extras included in your program
First things first: What are Xplorie Extras?
Xplorie Extras are additional free-to-guest admissions that are available for your discretionary use as a property manager. Extras consist of activities included in your Xplorie program and are available to you at no cost.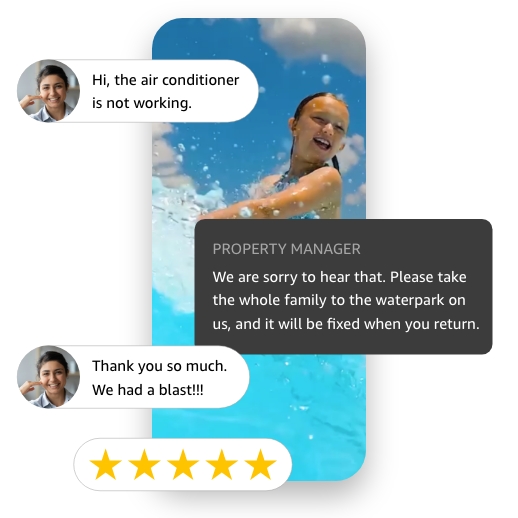 What sort of situations are appropriate for using Extras?
Celebrations!

For example: if a guest is celebrating their birthday or anniversary, what better way to build a rapport and the relationship then by offering them extra free admissions as a gift from you during their stay. The guest feels special and you have just established a relationship that will bring the guest back year after year.
Resolving guest issues.
We never want a guest to walk away from your front desk dissatisfied when it can be avoided.
For example: perhaps an air conditioner is broken. Rather than giving back a healthy portion of your rental income, you can provide a guest with an extra ticket (Xplorie Extra) to an activity to help diffuse the situation.
With this fresh approach, Xplorie Extras provide a method of addressing customer issues in such a way that saves homeowners and management a substantial amount of money, while building a strong foundation of customer satisfaction and continued guest loyalty.
Notes on using Extras
Extras can only be issued from your list of Complimentary Activities and does not include Additional Activities.
Please utilize discretion and your best judgement when choosing to use Xplorie Extras. Consider the type of event or issue presented and what value it represents when deciding which activity best fits.
How to request Extras
If you are an Xplorie Lodging Partner who would like to use Extras, send an email to extras@xplorie.com with the following information:
Guest first and last name:
Contact number:
Unit:
Activity:
Date/Time:
Number of passes:
Reason: